Dogs are easy to love, and they make wonderful companions, however sometimes their care can seem complicated or daunting. One area of care is providing a location for your dog to eliminate. As well as teaching them to use the appropriate spot for elimination.
Whether you just moved to an apartment with your current dog, or you adopted an older dog that is not house trained, you will want to know How to Potty Train an Older Dog in an Apartment.
When learning how to potty train an older dog in an apartment you will need to know the signs that your dog needs to eliminate, which breeds are easy to train, tips for house training an adult dog, and teaching your dog to use indoor pee pads.
The five most common questions and concerns for people first learning how to potty train an older dog in an apartment are; what is the best way to clean up an accident, what happens if my dog has a relapse, are smaller dogs easier to train, how do I know that my dog is fully house trained and the use of doggie diapers.
You are not alone with house training a dog, here are a few reasons you might find yourself needing to train an adult dog.
Reasons to Learn How to Potty Train an Older Dog in an Apartment
As we mentioned before, your home might be in an apartment. A few reasons people want to know how to potty train an older dog in an apartment are as follows:
newly adopted an adult dog that never learned,
the dog might have never been in an apartment,
they learned how to eliminate on a concrete surface,
never lived indoors,
used a doggie door in their previous home.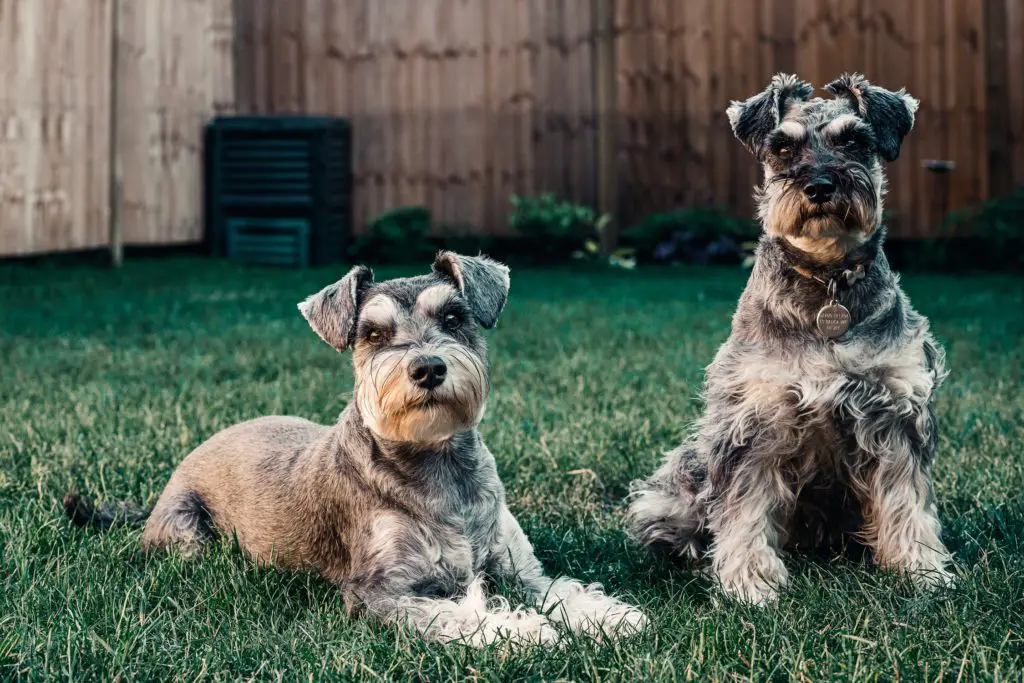 How to Potty Train an Older Dog in an Apartment: Know the Signs
Dogs usually give us a few seconds notice when they need to urinate or defecate. When we know the signs it makes house training easier for dog and humans.
Exercise or movement often triggers the need to eliminate. Here are other signs that your dog needs to go outside:
Wandering away from the area where they were playing
Circling while sniffing
Looks distracted
Sniffing at the floor or carpet
Looking at the door or pacing near the door
Beginning to squat
Wandering over to an area they had previously eliminated
Although learning how to potty train an older dog in apartment can seem intimidating, training an adult dog to urinate or defecate outdoors should be easier then teaching a new puppy. Adult dogs have the capacity to go longer periods without eliminating due to better bladder control.
STARROAD-TIM 39.3 x 31.5 inches Artificial Grass Rug Turf for Dogs Indoor Outdoor Fake Grass for Dogs Potty Training Area Patio Lawn Decoration
2 new from $35.99
Free shipping
Related Articles:
How to Potty Train an Older Dog in an Apartment:  Know Your Breed
It might seem strange that the dog breed would give you insight on how quickly your dog learns house training.
Large dog breeds that are known to house train easily; Newfoundland, Bernese Mountain Dog, Shiba Inu, Norwegian Elkhounds are quick learners and eager to please their person.
Medium to small breeds that learn house training quickly are Papillons, Collies, Portuguese Water Dogs, Smooth Fox Terrier, and Miniature Schnauzers to name a few breeds.
When it comes to how to potty train an older dog in an apartment you will find that most dogs want to please, which makes this task a bit more pleasant.
Whether your dog is new to you, or you just relocated, there are tips that will assist anyone in becoming successful at training their dog to eliminate in the proper location.
Related Articles: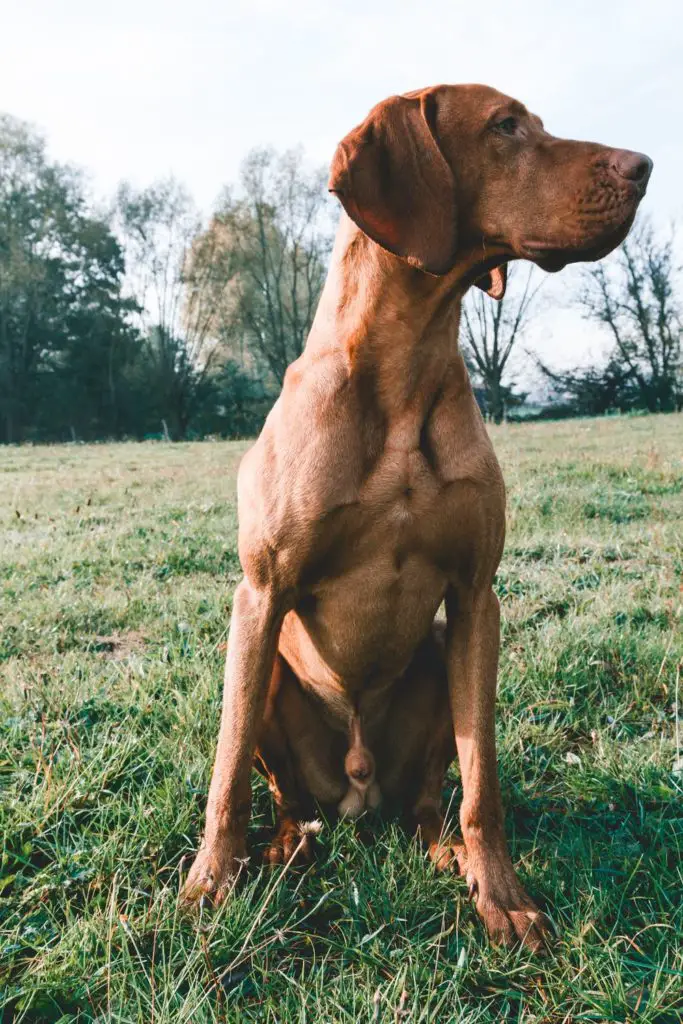 6 Tips for House Training an Adult Dog
The American Kennel Club suggests that you establish a routine.  Feeding times, elimination times, and exercise is best around the same time very day.  Dogs thrive on routine.  Be predictable for your dog! Praise after elimination.
Schedule potty breaks. Take your dog out after they sleep, wake up from a nap, after they eat, in the afternoon and before bedtime.
Use a metal dog crate or gated off area for your dog. If you are unable to supervise your dog, place them in the dog crate or safe gated area.
Use a leash indoors with your dog. You can bond with your dog at the same time as keeping track of their location.
If you have another dog in the household, your new adult dog will most likely eliminate in the same area.
Keep in mind dogs do not like to eliminate where they rest, play, or eat.  Dogs also do not eliminate indoors out of spite or revenge. 
When your dog does the desired behavior, eliminating in a designated area, be prepared to offer praise and rewards.  Dogs respond well to kind affirming words and even tasty treats.
Related Articles:
How to Potty Train an Older Dog in an Apartment with Pee Pads
Our website is supported by our users. We sometimes earn money when you click an affiliate link and make a purchase. This is at no extra cost to you and helps us to create quality content. Thank you for your support.
Amazon Basics Dog and Puppy Pads, Leak-proof 5-Layer Pee Pads with Quick-dry Surface for Potty Training, X-Large (28 x 34 Inches) - Pack of 40
In some circumstances you might chose to use a pee pad for your dog. First, purchase the right size pad for your size dog.
Purchasing a pee pad holder will help the pad from not sliding around when your dog steps on it. Another training aid is a "housebreaking spray".  This spray attracts the dog to the pee pad and encourages them to eliminate in the proper spot.
Related Articles:
How to potty train an older dog in an apartment using pee pads with five simple steps:
Choose your location. It needs to be easily accessible for your dog. Place the pads as far as possible from their water and food dishes.
For small dogs, carry them over to the pee pad.  For larger dogs, walk them over to the pad.
When your dog eliminates on the pee pad, mark the action with a word; "park", "potty", or "business" are common words to indicate it's time to eliminate.
Praise your dog. Some people praise and treat their dog.  If your dog is motivated by food, this would be a good option for you.
For disposable pads, you'll toss them in the garbage.  Reusable, washable pads will be washed similar to baby reusable diapers. Place a clean new pad down right away.
Related Articles:
Repeat!
You can transition your dog to eliminate in a designated space outdoors as well. Place a pee pad outdoors with you, use the word for eliminate. Praise. Each time you go outdoors, make the pee pad smaller.  Eventually they will be eliminating on the surface of your choice.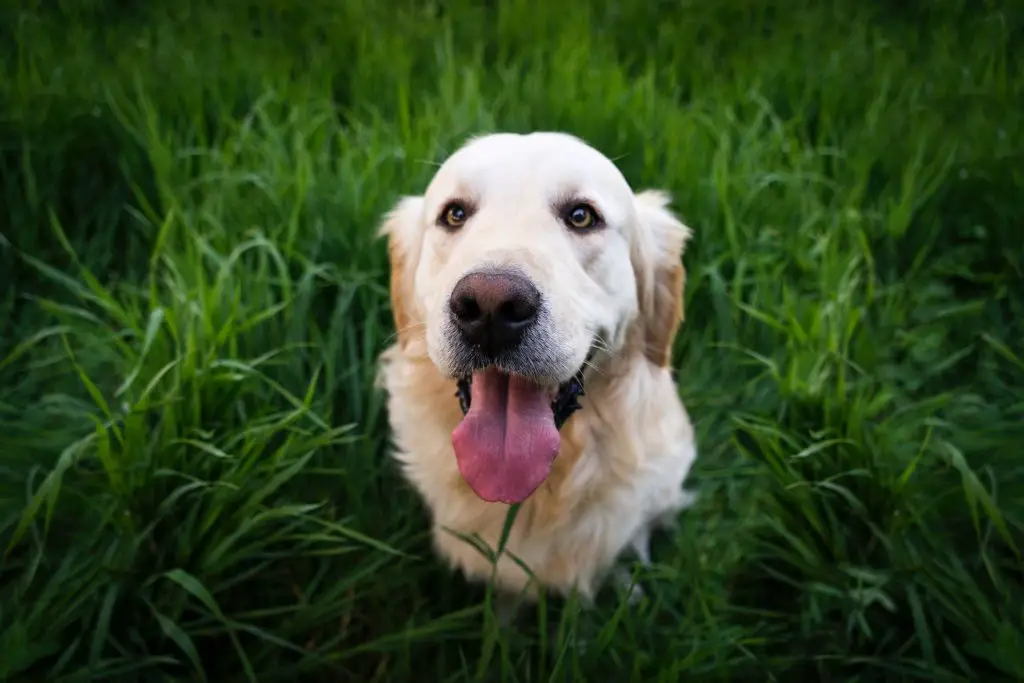 Common FAQ about How to Potty Train an Older Dog in an Apartment
Perhaps you can relate to these common questions asked by fellow dog owners who are all learning how to potty train an older dog in an apartment.
Q. Why has my adult dog recently started having accidents in my apartment?
A. There are several reasons for sudden accidents in the home. A change in environment, their routine has changed, due to humans work schedule changes or kids go back to school.  Moving to a new location can cause relapses in older dogs.
Q. Do smaller dogs take longer to house train?
A. Not necessarily. They do have a smaller bladder, which means they need to be taken out more often.  Sometimes owners don't "finish" training a small dog, as small accidents are easy to clean up.
Related Articles:
Q. How do I know if my new adult dog is fully house trained?
A. Dogs will indicate when they need to go out to urinate or defecate.  Once you have taught them what door(s) to go to, they may sit by the door, bark or whine at the door or pace near the door.  In the case of pee pads, they are consistent about using them in the proper location.
Q. What is the best way to clean up messes inside the house?
A. Use cleaning supplies that do not contain bleach or ammonia.  Many household cleaners contain ammonia which closely resembles the scent of urine to a dog. Thoroughly cleaning the accident spots with an enzymatic cleaner will eliminate lingering odors.
ANGRY ORANGE Pet Odor Eliminator for Home - 8oz Dog & Cat Urine Smell Remover - Citrus Concentrate - Makes a Gallon (128 oz)
Q. What about using doggie diapers?
A.  If you rescued or adopted an older dog, they might not be housetrained. Doggie diapers could be used in case an accident occurs or during the training process. Use the tips mentioned earlier and be diligent about training them to go in the appropriate location.
Related Articles:
This is a very good brand that we use: Female dog diapers. Also, to make it so you are not washing all the diapers every day, use them along with these pads. 
Another solution is to use indoor dog grasses and create an area for your dog to use in case of emergencies.
Keep in mind, it's not your dog's fault they have to eliminate.
Verbally reprimanding your dog will only teach them not to eliminate in front of you. As humans, we can do our part by being consistent, timely and patient!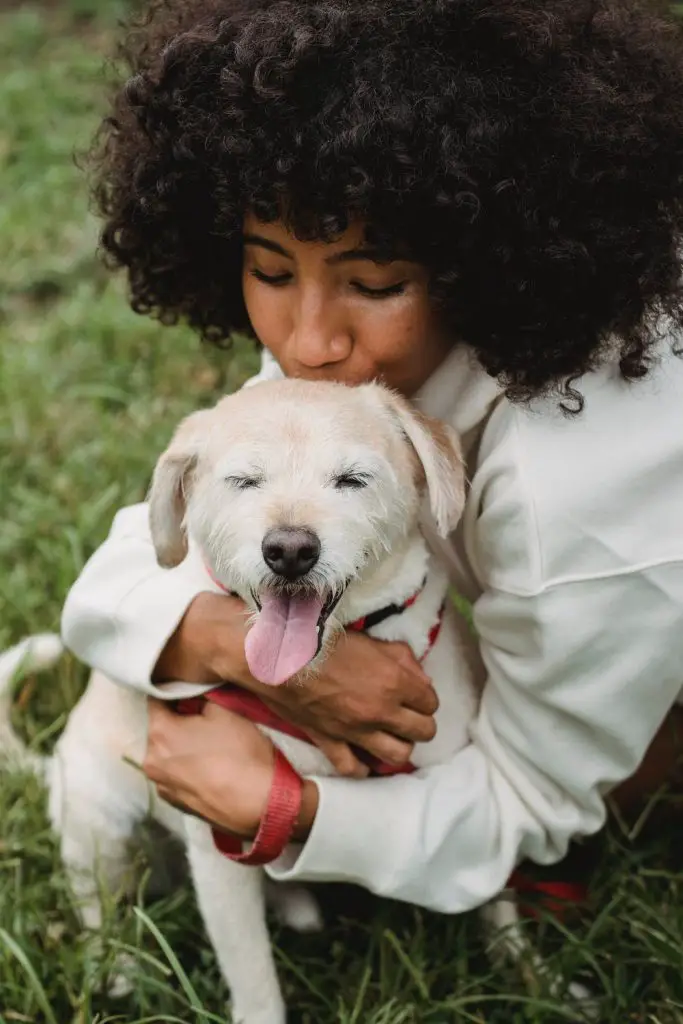 Successful Potty Training for Older Dogs
How to potty train an older dog in an apartment is simple and possible! 
Once you know the signs that your dog needs to eliminate you can bring them outside or to the designated area in your home.  Dogs like routine!  Regular feeding and elimination times will be key to your success.
As you establish a routine, add in patience and understanding and your dog will know exactly where to eliminate.
Related Articles:
Regularly exercising your dog is a wonderful way to allow for proper elimination.  Plus, your dog will be healthier and you will spend less time cleaning up messes.
Older dogs are willing to please, take the time to teach them the elimination location, be consistent and you will be successful!
Please read our Legal Disclaimer