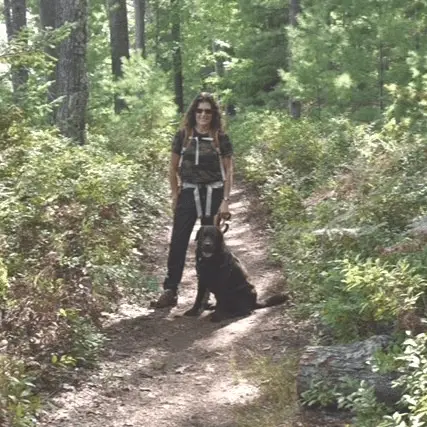 Michelle Lehr, CCMT is the head writer on the Gooddogswag.com content team
Her vast experience includes being a Certified Canine Massage Therapist as well as being a certified Raw Food Nutritionist. Michelle is also an experienced therapy dog handler through TDI (Therapy Dogs International). 
As a board member and scent work committee chair of her local AKC kennel, she is an instructor for AKC classes such as Star Puppy class, Canine Good Citizen class, and Fit Dog Level I.  She is passionate about canine nutrition, raising healthy dogs, and helping dog owners teach their dog good manners. She enjoys hiking with her dogs and competing in canine scent work.