Dog ownership entails purchasing the necessary equipment to work with your dog and train your dog.  One area dog owners can agree on is they all desire a well mannered healthy pup.
Certain harnesses can help us with teaching our dogs good manners.  Before you can purchase dog a harness, you need the correct size that is suitable for your dog.  It's important you know how to measure a dog for a harness before ordering one online or making a purchase in a pet store.
In this article, How to Measure a Dog for a Harness, we'll look at dog harness origins, the many reasons people chose a harness for their dog, the different styles of harnesses, factors to consider when choosing the right harness and how to measure a dog for a harness.
The Modern Dog Harness Evolved
Originally dog harnesses were designed for dogs to pull sleds or heavy wagons and carts.  In the years during and after World War I, dogs wore harnesses to carry rescue equipment and send important messages.
In the 1930's a remarkable women named Dorothy Harrison Eustis, brought dogs trained to lead a visually impaired person, from Europe to America.  She started the first school for the blind called The Seeing Eye. The visually impaired students used a rigid leather dog harness with a handle to assist them.
During the 1990's dog harnesses gained popularity due to campaigning by animal right activists. The biggest concern was while walking your dog, strictly using a flat buckle collar, was causing stress on the dog's neck and throat region. 
The modern dog harness has evolved in the years since that initial health concern in the 1990's.
Before you chose a dog harness and learn how to measure a dog for a harness, we'll look at several reasons dog owners choose to buy a harness.
Relevant Articles:
10 Common Reasons to Use a Harness
Dog owners from every walk of life chose the reasons listed below to purchase a dog harness and learn how to measure a dog for a harness:
Short nose or flat-nosed breeds. Dogs with short muzzles often already have breathing issues and respiratory difficulties.  Harness use reduces this strain for breathing issues.
Health Issues.  Harnesses are appropriate for dogs with health issues such as neck injuries and respiratory issues.
Collar escape artists. Dogs with heads and necks that are approximately the same size can slip their collar.  Harnesses are especially useful during training and travel for these dogs.
Reduces neck and back strain.  A harness disperses pressure over a larger area of the body rather than just the neck area.
Easier for older dogs.  A harness with a top handle makes it easier for humans to assist their senior dogs.  Senior dog issues could include lack of balance, instability walking on slippery surfaces, and navigating stairs as they age.
Discourages pulling.  The chest clip harnesses were designed with this in mind.  Dog trainers often recommend the harness while owners are first learning to train their dog to walk nicely on a leash. No pull designs will aid you with daily training.
Related Articles:
Better control. People have found that while walking their dog in busy neighborhoods and parks that the harness gives them better control.  While your dog is still working on heeling nicely, it can relieve some strain on the humans back.
Hiking with your dog.  Harnesses allow for dogs to be assisted over large boulders or slippery hiking surfaces. Trail conditions can be unknown, and the harness can give the humans an extra area to assist their dogs.
Useful for working dogs.  Specially designed harnesses are used for the visually impaired person. Dogs that pull sled and carts wear a full body harness designed for this type of work.
Dogs in rehabilitation.  Harnesses are useful for assisting a dog after an injury or surgery.
Related Articles:
How to Measure a Dog for a Harness:  Three Basic Types of Harnesses
We're almost ready to learn how to measure a dog for a harness.  First, it's important to choose the style of harness that fits your need and lifestyle.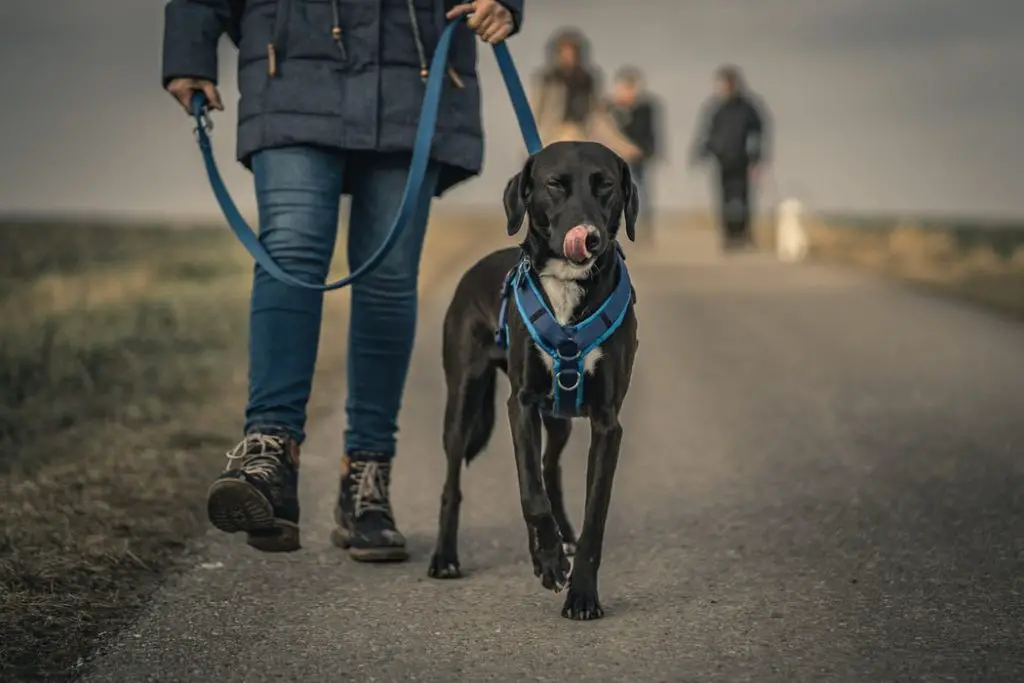 The Y Harness. This type of harness was derived from the horse harness.  The strap surrounding the neck allows the dog to exert themselves pulling from the chest and back.  This design is used by dogs who pull sleds and heavy carts.
Chest Harness. This design was made to assist with teaching your dog not to pull while on a leash.  The straps go over the dog's head and around the chest and clip between their shoulders.
Pack Harness.  This is a heavy duty harness with pockets on either side and wide straps that come across the chest and under the belly. Pack harnesses are made for dogs who carry light loads while hiking and camping.
Dog harnesses can vary in style to fit the lifestyle of their owner.  All styles require a properly fitted harness.
Relevant Articles:
How to Measure a Dog for a Harness:  Styles of Dog Harnesses
Dog harnesses come in many different styles.  Some are designed to aid the handler with a specific task and others might allow the handler to have better control of their dog.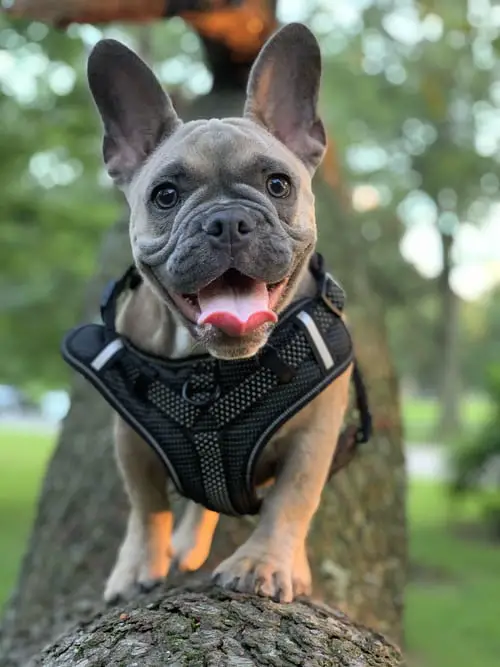 Nylon dog harnesses come with front clips, back clips and dual clips (front and back clips).  No pull or easy walk nylon harnesses are designed with the front clip centered in the dog's chest.
Soft mesh harnesses are lightweight and best designed for toy breeds and small sized dogs.
Tactical harnesses are made with heavy duty military quality fabric that have extra pockets, handles, and attachments.  They are designed to protect your dog while they are carrying a load.
Fashion harnesses with extra frills are preferred over a collar by some owners.
Related Articles:
How to Measure a Dog for a Harness and Considerations for Different Body Types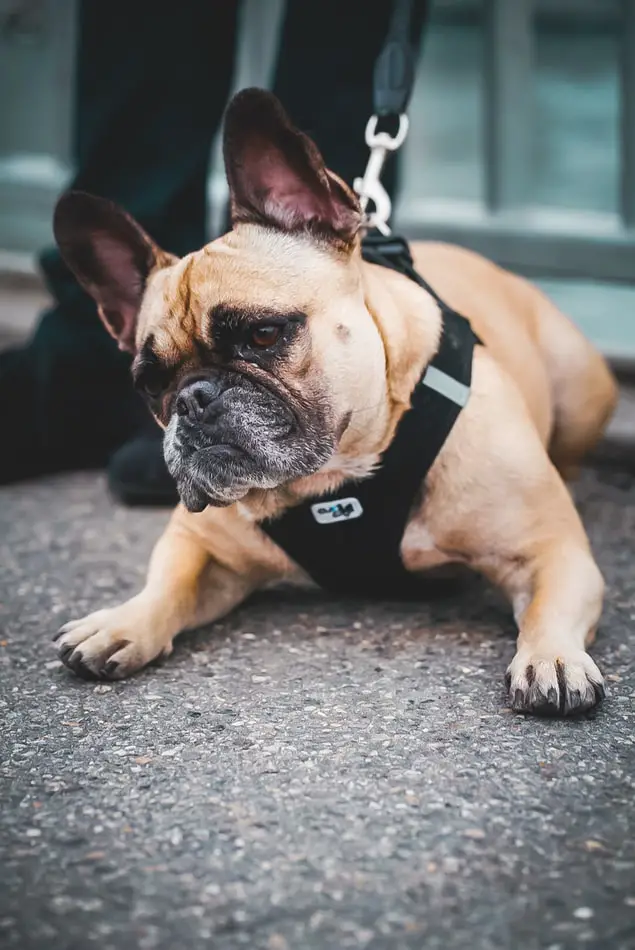 Before you begin to learn how to measure a dog for a harness, take into consideration your dog's body type.
Short bodies dogs, like the Pug, will require a harness with wide girth straps and the leash attachment on the front third of their body.
Dogs over 40 pounds, should consider getting a harness with straps that are 1.5"-2" wide.
Wide chest straps allow for even weight distribution.  The narrower the strap, the higher load on the dog's body.
Long bodied dogs, like daschunds require a different ring position.  The harness needs to allow the leash to sit on the middle third of the dog's body.
Older dogs do best with wide straps, a padded chest strap and a handle on top of the harness.
It's important to learn how to measure a dog for a harness, a poorly fit harness can cause issues with mobility and uneven weight distribution. One bad scenario of an ill-fitting harness is your dog will try to escape.
Another issue with a poorly fit harness is the dog will feel like they are choking, or breathing will be impeded while exercising.
Now we are ready to begin the steps of how to measure a dog for a harness.
Relevant Articles:
How to Measure a Dog for a Harness
The main piece of equipment you'll need for this job is a flexible measuring tape.  Often the kind of measuring tape that is used by seamstresses.  If your dog has a difficult time standing still, ask for assistance from a friend or family member.
An alternative to a flexible measuring tape is a wide piece of string that you can measure.
This method of measuring a dog can be used on all breed types and sizes.
How to Measure a Dog for a Harness with 3 Easy Steps: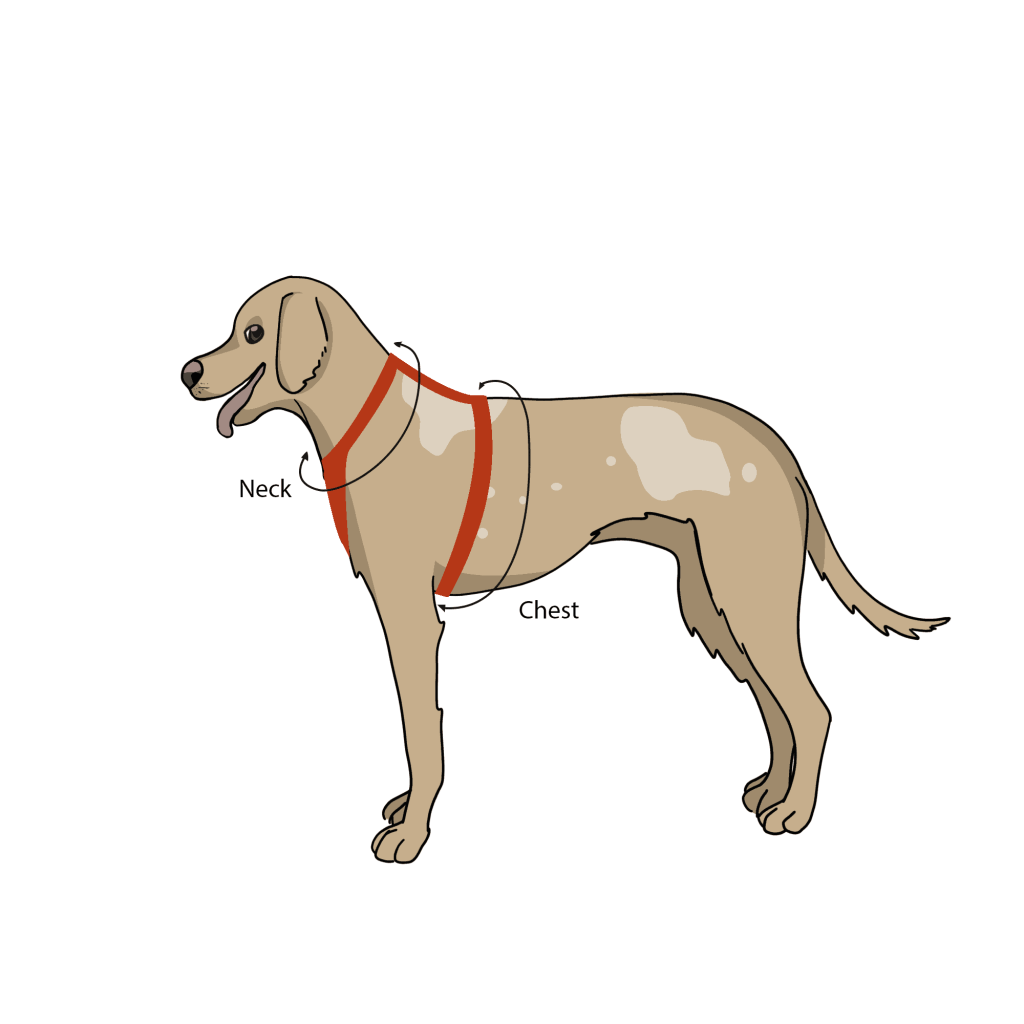 Chest Girth. Wrap your measuring tape around the widest part of the torso, behind the dog's front legs towards the bottom of their rib cage. It should be fitted by not tight.  Write down the measurement.
Neck Measurement.  Take your measuring tape and wrap it just below the narrow part of the neck where the dog normally wears a collar. Record that measurement. The neck measurement is taken right above the shoulders of the dog.
Dog's Weight.  It's important to know how much your dog weighs. For some harnesses, the harness straps and buckles are designed with certain strength and durability based on the weight of your dog.

Check your manufacturers suggestions to find if weight is a necessary measurement.
Once you have your dog's chest girth, their neck measurement and weight, you'll be able to purchase the right harness for your dog.  Some harness manufacturers will even send the harness pre-adjusted based on the measurements you sent them.
Related Articles:
How to Measure a Dog for a Harness with Confidence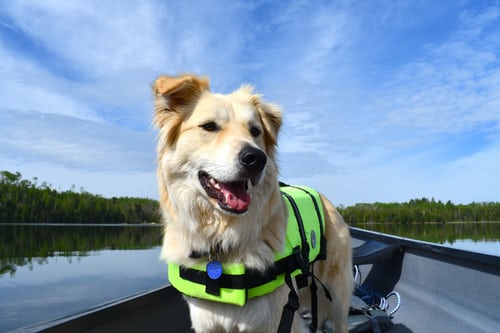 It's amazing to see how the dog harness has evolved in the last century.  One reason dog owners chose the harness for walks and travel is because they like the control it gives them. 
An area to emphasis when learning how to measure a dog for a harness, is that all harnesses are different.  Follow the measurement and weight guidelines given by the harness company.
As with any dog equipment, you will need to introduce the harness to your dog slowly and you will be rewarded with the time and training you put into your canine companion!
Related Articles: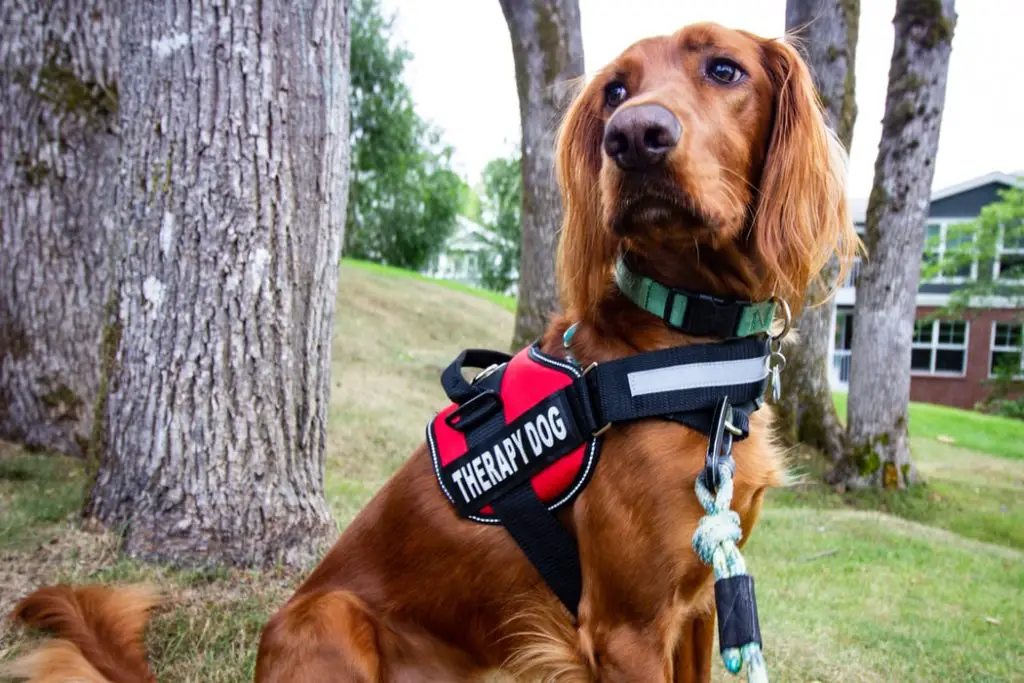 Relevant Articles:
Please read our Legal Disclaimer